The most important thing we do as a conference is bring developers together to meet, build relationships and learn from one another. Many of the attendees who come to CascadiaJS do so because they are trying to learn new skills, become better engineers, build their professional network or find a new job. For companies that are hiring or building products for developers, sponsoring CascadiaJS is a great way to connect with these folks.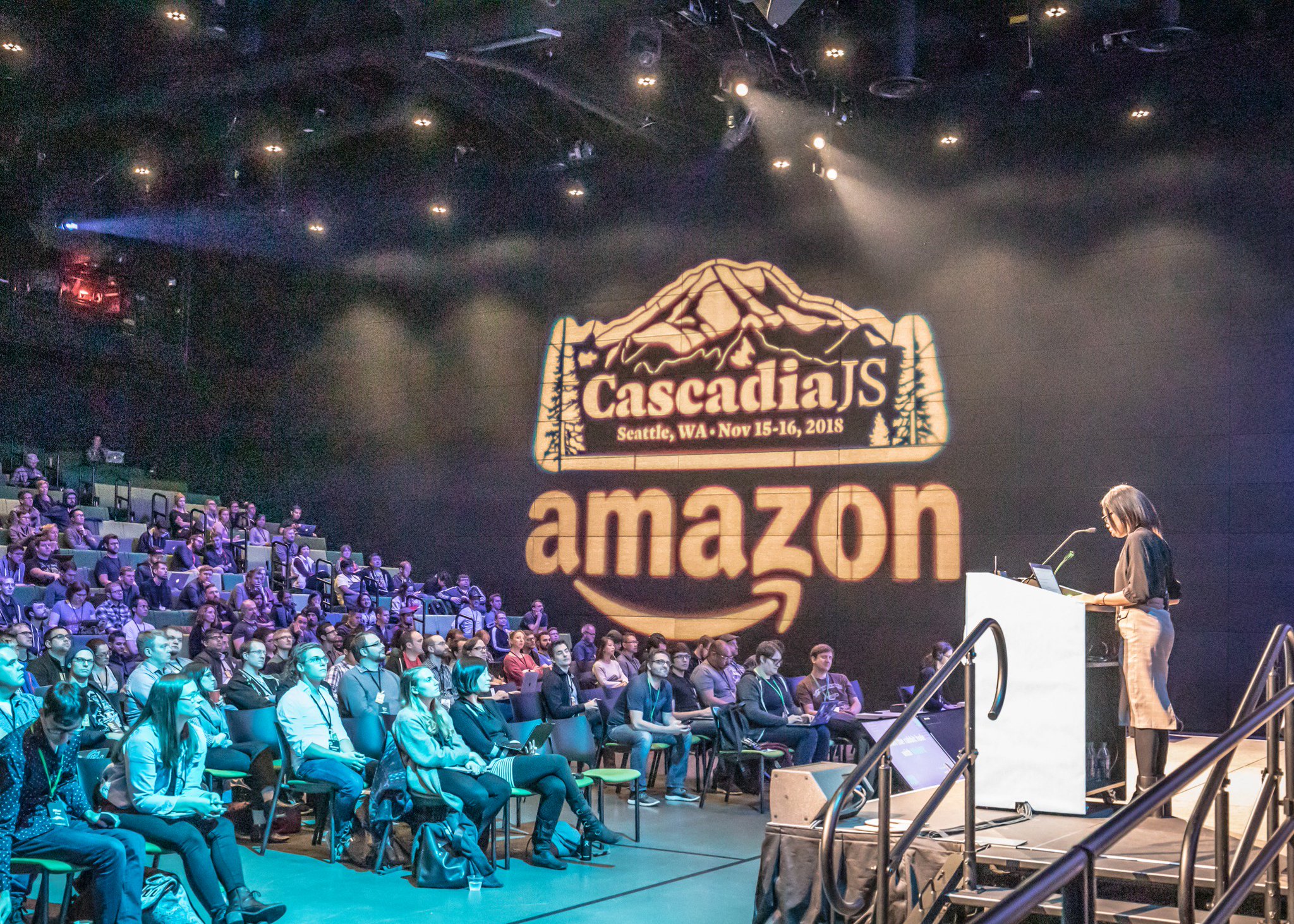 About CascadiaJS
CascadiaJS was started in 2012 by web developers in the Pacific Northwest to better connect and celebrate the amazing work of communities across the region. Last year we welcomed 550 developers to the Amazon Meeting Center where 25 amazing speakers covered everything from advances in front-end development to building software for the distributed web.
Here are a few data points:
Number of events since 2012 = 6
YouTube views for the 2018 talks = 47k
Twitter impressions for 2018 = 665k
Number of scholarships awarded in 2018 = 46
Expected number of attendees for 2019 = 600
Past events and testimonials:
If you'd like to support our event or have any questions, please email carter@cascadiajs.com.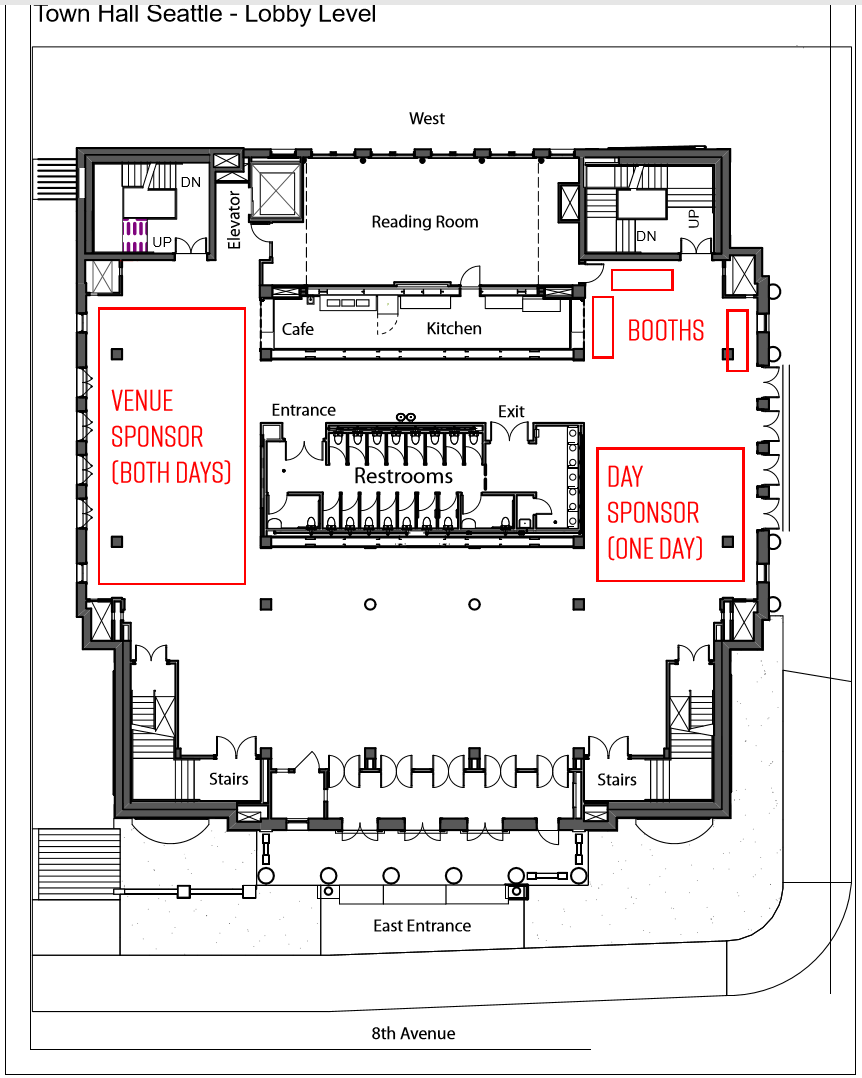 FAQ
What is the shipping address for swag and booth kits?

Town Hall Seattle
c/o CascadiaJS Conference
1119 8th Ave
Seattle, WA 98101

NOTE: We highly recommend shipping via UPS not FedEx as we have had multiple problems with FexEx shipments in recent weeks.
Is there parking at the venue?
No, there is no parking at Town Hall Seattle. Here is a link to
transit and parking information
for the venue.
When can sponsors arrive to setup?
Sponsors may arrive both days at 7am to set-up. Doors open at 8am. Sponsors will need to have their gear packed and removed from the venue by 5pm on Friday, November 7.
What is the event schedule?
The schedule for the conference will be posted on the website one week before the event.